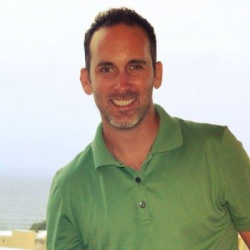 Latest posts by Luke Schoeman
(see all)
When it comes to online gambling, the most important thing to remember is that not all online casinos are created equal; in fact, not all of them are legitimate or registered. Casinos that do not make the cut are frequently included on online casino "blacklists." These "blacklists" keep track of casinos that use unethical business practices or are outright fraudulent. The following information will provide you with all of the information you need to know about the factors that contribute to a casino being placed on a blacklist, as well as where these lists can be found and how you can protect yourself and play at legitimate online casinos. 
Check the regulations and make sure the casino is properly registered
Checking the rules of one's own country to see if online gambling is legal should be the first step for anyone interested in starting to gamble online. In jurisdictions where online gambling is not permitted, bets on sporting events may be accepted. Always double-check to be sure! 
If you gamble in a country where it is illegal, you may face severe penalties such as monetary fines, money laundering accusations, the closure of your bank account, the seizure of your funds, and even possible incarceration. 
GamblingSites.org provides a handy list of regulations for a variety of regions, including North America, Europe (UK), Asia, South America, and Africa. 
The vast majority of countries have a national Gambling Board, Regulator, or Commission in charge of issuing gambling licenses. First, check to see if a casino is registered with your country's national gambling regulator; if it isn't, avoid playing there and file a complaint with the regulator. Even if you have already made a deposit on a dubious or shady casino website, you may be able to get your money back. Regardless of how difficult it may be to get your money back from an unlicensed or dishonest online casino, your first steps should be as follows: 
First, contact the online casino's customer service. You should save the email as well as any notifications sent to you by your bank as evidence. 
Providing a report to your country's national online gambling regulator that contains information that can help them in their investigation of the casino operator. The most important step in proving a case of fraud is to file an official report with the police, if at all possible. 
Find a lawyer who can represent you in court and help you file a complaint against the operator. Because of international regulations, this isn't always possible or inexpensive, and many operators are well aware of this. 
If you report the incident to your bank in a timely manner, the bank may be able to assist in the investigation and, in some cases, reverse the transaction that resulted in the loss of your money. 
The Casinos That Have Been Banned 
There are numerous factors that influence whether or not a casino is placed on a blacklist. It is not necessary for a casino to be operating illegally in order to be included on a blacklist; rather, the casino's poor business practices or lack of backing from another regulated casino may be reasons why gamblers should avoid playing there. The following are some of the reasons: 
They are not permitted to conduct business 
The vast majority of online casino operators are required to obtain appropriate registration in the countries where they wish to conduct business. This is the reasoning behind the formation of national gaming regulators (as well as the gambling licenses that these regulators grant).  
You should avoid playing at any casino whose website is hosted in a country where electronic or online gambling is illegal. This holds true for both physical and virtual casinos. Lookup services like Whois.com can occasionally reveal the country in which a domain name is registered. 
They rely on tainted or stolen software 
The software that powers a legitimate online casino must go through a rigorous testing process in order to demonstrate that its Random Number Generators are truly random and free of bugs. If they aren't, the odds are almost certainly stacked against you from the start, and many blacklisted casinos are notorious for using software that guarantees an endless loop of playing with no wins, ever. You should not play at an online casino that is not licensed. 
Playing pirated games should be avoided at all costs because the mathematics can be changed to make them more difficult to win. Furthermore, it is a form of piracy against legitimate game developers who invest both time and money in the creation of high-quality games. 
Payments that vanish 
Before you hand over any of your money or cryptocurrency to an online casino, make sure it has a good reputation and is registered with the appropriate authorities. When a casino site is blacklisted, any money deposited into the site frequently "disappears," or the site develops a "technical problem" that prevents you from accessing your funds. Some will simply refuse you access and take your money without hesitation. 
Payment Fraud 
When you try to withdraw your funds or winnings, the issue rears its ugly head. This is one of the most common reasons why a website ends up on a list of blacklisted gambling providers, and it is also the reason with the greatest potential for harm. 
Place your bets only with licensed establishments with a proven track record in the industry. If you're not sure, look for negative reviews (or those that appear to be fake!) or if you are having difficulty locating the information you require to register with them. 
Customers' Lack of Feedback 
When dealing with an online casino (or any website), one of the most important aspects is user feedback, and if the online casino takes an unusually long time to respond to its users or does not respond to all of its users, it is only natural that the online casino will also end up on the blacklist for this reason. 
Horrible Bugs 
Software that is flawed not only because it contains rigged RNGs, but also because it has more flaws than a typical swimming pool filter, is an example of flawed software. The phrase "flawed software" is used in several contexts. A casino may be added to the blacklist if its software causes lagging or freezing for customers.