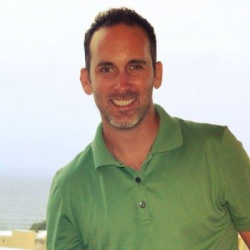 Latest posts by Luke Schoeman
(see all)
Playing games of chance, placing bets on sporting events, and competing in skill-based competitions for monetary prizes are all examples of "online gambling." Antigua and Barbuda became the first country in the world to issue gambling licenses after passing the Free Trade and Processing Act in the mid-1990s, making them the first country in the Caribbean to do so. This industry has grown significantly since then. In the same year, Microgaming, now a sector behemoth, was founded and established itself as the world's first company to develop online casino games.
According to Fortune Business Insights, which is based in Pune, India, the market for online gambling software is expected to reach $158 billion in annual revenue by 2028, with a yearly compound gross rate of 11.4 percent.
Without a doubt, the global COVID-19 pandemic has accelerated the growth of this industry. Foot traffic at land-based locations has been negatively impacted as a result of lockdowns and stay-at-home measures. The expansion of remote betting in the UK resulted in a 25% increase in tax revenue the previous year. In a similar vein, an Australian economics consultancy firm called AlphaBeta reported that the amount of online betting increased by a whopping 67 percent in the month of April 2020. All of these factors contributed to the expansion of the gambling software market, resulting in the expansion of some preexisting companies' operations and the emergence of new brands that appeared seemingly out of nowhere.
Principal Market Participants
There are numerous online gambling behemoths. The majority of these gambling establishments have been in business for close to or even more than twenty years. Entain plc, for example, was founded in Luxembourg as GVC Holdings and is now its own entity. It is a massive company that has been in operation since 2004 and owns a variety of gambling websites, including PartyPoker, Bwin, Sportingbet, Ladbrokes, and Coral, among others. It has recently received a lot of attention as a result of its partnership with MGM Resorts International. Entain plc generates slightly more than $4 billion in annual revenue. Flutter Entertainment, formerly known as Paddy Power Betfair, is yet another UK-based company that primarily focuses on the poker and sports betting aspects of the gambling industry. The company generates $5.8 billion in revenue each year.
William Hill, based in London, is one of the most well-known brands in the sports betting industry. In April 2021, Caesars Entertainment completed its acquisition of William Hill. They plan to rebrand William Hill's US operations as Caesars and use the company's existing infrastructure to dominate the rapidly growing sports wagering market in the United States.
888 Holdings was founded in 1997, and its headquarters are currently located in Gibraltar. They are active in almost every market segment, including the operation of two high-end bingo websites. It was the first company to return to the US market following the passage of the Unlawful Internet Gambling Enforcement Act in 2006, making it one of the first international companies to do so. 888's employs 1,250 people and generates $850 million in annual revenue. The company also has a large workforce.
Other notable players in the industry include BetAmerica, StarsGroup.com, Kindred Group plc, Betsson AB, Bet365, and LeoVegas AB. All of these entities operate a wide range of different gambling platforms, but they all operate under the same umbrella. Without a doubt, Evolution Gaming is the most successful company in the world when it comes to developing software for online gambling and lottery-style games. The leading provider of live dealer table games went public in 2015, and its stock prices have steadily increased since then. In September 2020, it paid $2.1 billion for one of its main competitors, Sweden's NetEnt, and then paid $534 million six months later for Australia's Big Time Gaming. Both of these transactions occurred in the year 2020.
Perspectives from the Various Regions
When it comes to gambling online, Europe is unquestionably the most influential continent on the entire planet. It was responsible for approximately half of the total revenues earned by this industry in 2020, which amounted to 30.9 billion dollars. This is due to the fact that Europe's markets are the most stringently regulated in the world, with the United Kingdom and the Scandinavian region leading the charge to legislate online gambling. On the other hand, legalization of internet gambling is proceeding at a glacially slow pace across the continent of North America. In Asia and Africa, legal restraints of this nature are almost completely nonexistent.
Innovations of the Future and the Latest Trends
Payment systems based on blockchain technology are quickly becoming one of the most critical enabling technologies for the expansion of online gaming. These days, cryptocurrencies are all the rage, and an increase in the use of non-fungible tokens is also making its way across this sector of the economy. Both gamblers and people who operate businesses find digital coin transfers interesting since they are not controlled by any one central authority. In addition, certain metaverses, such as the well-known Decentraland, have started leasing out parcels of digital land to companies that are interested in operating Ethereum-powered casinos within their open worlds in order to enable token-based gambling. This is being done so that users can gamble using virtual currency. The level of simplicity offered by e-wallet transfers is another component that contributes to the attractiveness of online gaming. When you use these methods, many of the inconveniences that are connected with using standard debit and credit cards, such as the often poor transaction rates, are eliminated.
In addition, there is a rising understanding of the possible effects that the usage of online gambling platforms might have on an individual's mental health. As a direct consequence of this, many supervisors now mandate that the licensees under their jurisdiction establish self-exclusion programs and set deposit/loss restrictions.
The year 2016 saw a number of experiments aimed at introducing virtual reality (VR) games into online casinos; nevertheless, this idea did not succeed in fully materializing. This gaming subgenre is anticipated to have a renaissance in 2021, when virtual reality slots created by NetEnt and Playtech are scheduled to become available on a range of gaming platforms, which will allow for its widespread distribution.
Other Articles That Might Interest You – Online Real Money Slots USA